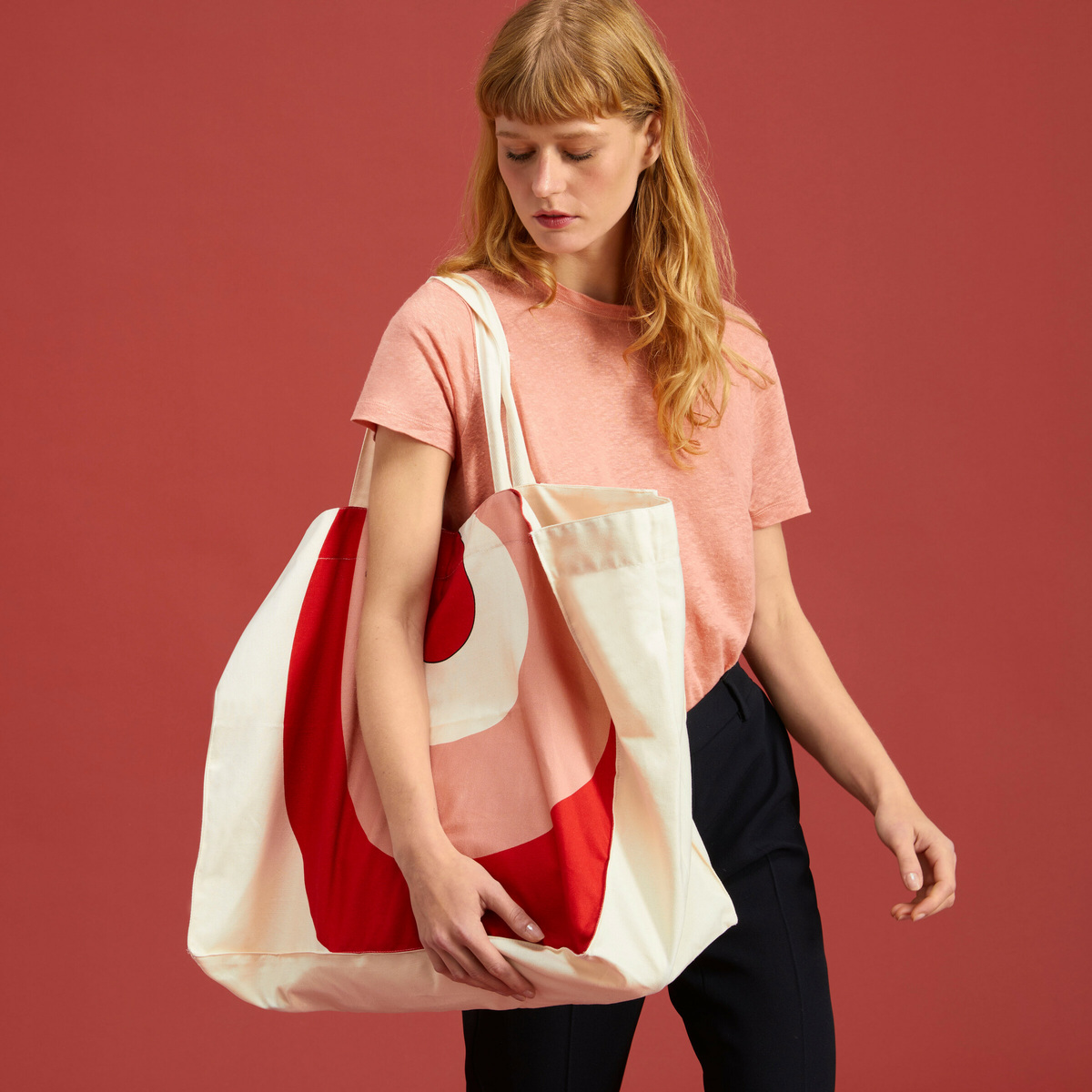 Paon Tote Bag Ecru / Rosewood - Large Model - 100% Organic Cotton
€32.00
Tote-bag Illusion Black / Ecru / Bleu Sarah - 39 x 37 cm - 100% Organic Cotton
€32.00
Exquisite, authentic craftsmanship
In the world of design, the balance between aesthetics and functionality is a delicate dance. The tote bag embodies this balance in exquisite fashion. Each bag is designed with meticulous attention to detail, reflecting the brand's commitment to authenticity and quality craftsmanship.
Made in France craftsmanship is evident in every stitch and every choice of material. Each bag is created with a fusion of traditional elements and contemporary concepts, resulting in an accessory that is both a tribute to heritage and an avant-garde vision of elegance.
A versatile companion for every adventure
The smart design of the tote bag makes it a versatile companion for all your adventures. Whether it's a busy urban getaway or a peaceful day in the countryside, this bag is designed to meet every need.
Its spacious capacity offers enough room to carry your daily essentials, while its timeless aesthetic makes it the perfect match for a variety of outfits. From the office to a casual night on the town, the tote bag embodies the perfect fusion of practicality and style.