The Material
Worked in Spain, in a workshop with exceptional know-how, by renowned craftsmen, our rattan features warm and changing tones according to the slats which are each carefully nailed by hand. A technical feat that adorns several of our iconic pieces, such as the Riviera mirror or the Riviera table, whose majestic base supports a marble top. Authentic like a decorative art, the work of rattan gives each creation its unique character.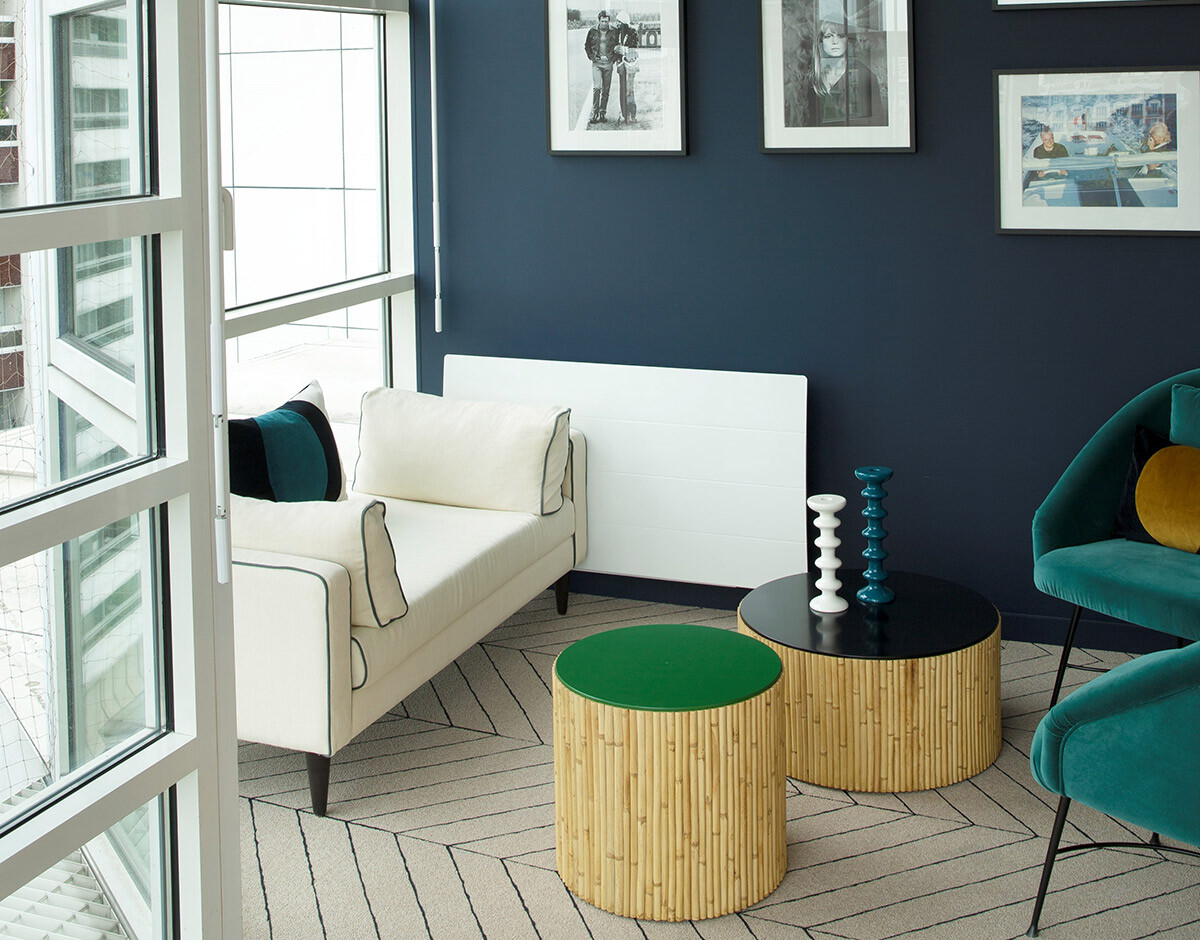 The Studio project
with duo of coffee tables Riviera
The Riviera coffee table duo in rattan contrasts with the darkness of the Broadway blue on the wall. They bring a sense of well-being to this office where you feel at home. The exotic side of the rattan contrasts with the rest of the furniture, which is resolutely modern.