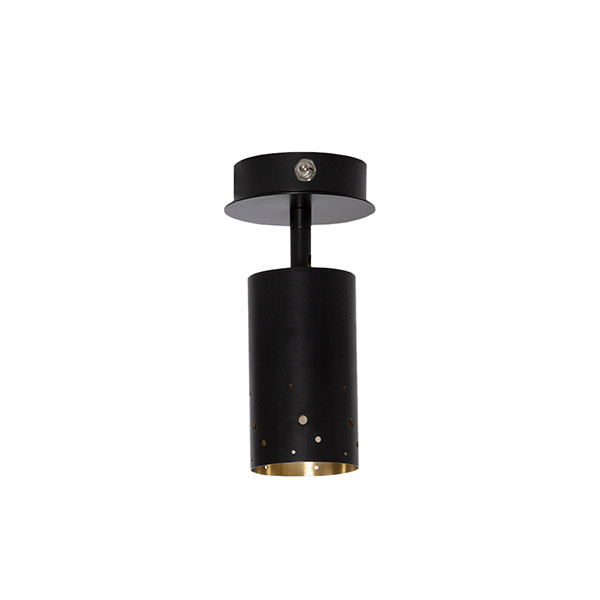 Spot Jean Black - L21 cm - Metal / Brass
€485.00
Black suspension lighting: the perfect balance between design and elegance
The black suspension lamp is much more than just a light. It embodies the bold, refined aesthetic of Maison Sarah Lavoine, a brand renowned for its unique, timeless style. Made in France with meticulous attention to detail and the highest standards of quality, this suspension lamp embodies French craftsmanship.
With its sleek silhouette and fluid lines, this black suspension lamp brings a touch of sophistication to any space. Whether in a contemporary living room, an elegant dining room or a chic office, it will blend harmoniously into any decor. Its deep, mysterious colour adds a touch of uniqueness and character to the atmosphere.
Creativity and durability at the heart of the black suspension lamp
The black suspension lamp by Maison Sarah Lavoine is much more than just a light. It is the result of meticulous attention to the materials used and an innovative, environmentally-friendly design process. Designed using sustainable raw materials and responsible production methods, it is a testament to the brand's commitment to quality and sustainability.
Thanks to its versatile design, the black suspension lamp can be adapted to suit any style. It can be used as the centrepiece of a minimalist décor, or as an eye-catching element in the middle of a bolder interior. Its soft, warm lighting creates a soothing, convivial atmosphere, conducive to relaxation and contemplation.
Opting for the black suspension lamp from Maison Sarah Lavoine means choosing design excellence combined with an ethical and responsible approach. Bring elegance and uniqueness into your home with this timeless light.