Mood note from La Maison #1
What do we do in Paris?
---
Published on Thursday, October 8, 2020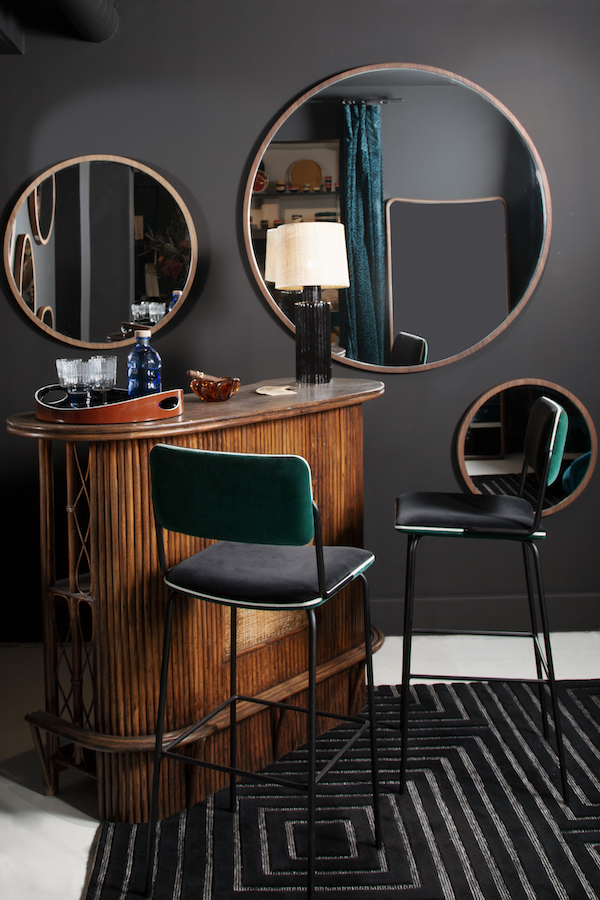 Thought to share, new idea or just a look at our world, find the mood bill of the House.
A date marked by humor, audacity and elegance.
10 p.m. in Paris. If autumn (which came savagely to amputate us by twenty degrees, leaves in the trees and luminosity after 2:30 pm) didn't manage to wipe out what remains of our good mood, the new curfew on the city is there for that. Twenty-two. It's now time for the chairs to pile up on the terraces and the gates to fall down. Hop, all at home, vamos à la casa, you take your coat, we're leaving.
And if we decided to do otherwise, to be a little rebellious? What if we took advantage of these last injunctions to write new rules?
What if we had the audacity to do that.
We could walk. We could beat up the cobblestones of Paris like in a Woody Allen scenario, get lost in the streets that have never been so quiet. We could visit, too. We could walk the most beautiful secret streets of the capital. Rediscover the city in which we live and that we see but that many have stopped looking at. Because there is no time, because of the subway, work and sleep. Because we often forget that we live here, in this city which nevertheless makes us dream so much. To stroll. To take the open air at a time when a virus has the power to physically deprive us of it. To upset our uses, to reveal itself perhaps a little less wise. Because the night everything is allowed. That's what they say. We would offer ourselves night walks in the parks to dream, to love each other, to drink a toast. And why not picnic there if the weather is on our side.
We could go to the discovery of another life at night, underground, clandestine, where people meet to vibrate in places kept secret (with the mask on the nose and gel in the palms, rebels but not crazy). Going to a hotel, and why not daring the one right next door, to order room service, kill the routine and escape. Because to escape it is not always necessary to go very far. Because escaping is also and above all a way of thinking. Going to the movies, at the 10pm screening, precisely. We could even ride a bike, take advantage of a lull in traffic to see Paris differently and do the sport we don't do in theaters anymore for the moment.
And then there will be the more home-loving ones, those who will see in this curtain fall at 10pm the dreamed excuse to spend all their evenings at home. So, let's invite, let's receive, let's relearn the pleasure of evenings in small groups, the pleasure of being surrounded by people who really count, let's rediscover the quality of the moments.
And perhaps, once the bitterness of the news is over, when we realize that we are powerless anyway and that this virus will continue to heckle our plans for a few more months, we will understand that this pandemic is also an opportunity to learn to live differently. During the day, of course.
But also at night.
Discover our Night Selection, for night owls or bed lovers.