The importance of the Mirror!
---
Published on Tuesday, July 16, 2019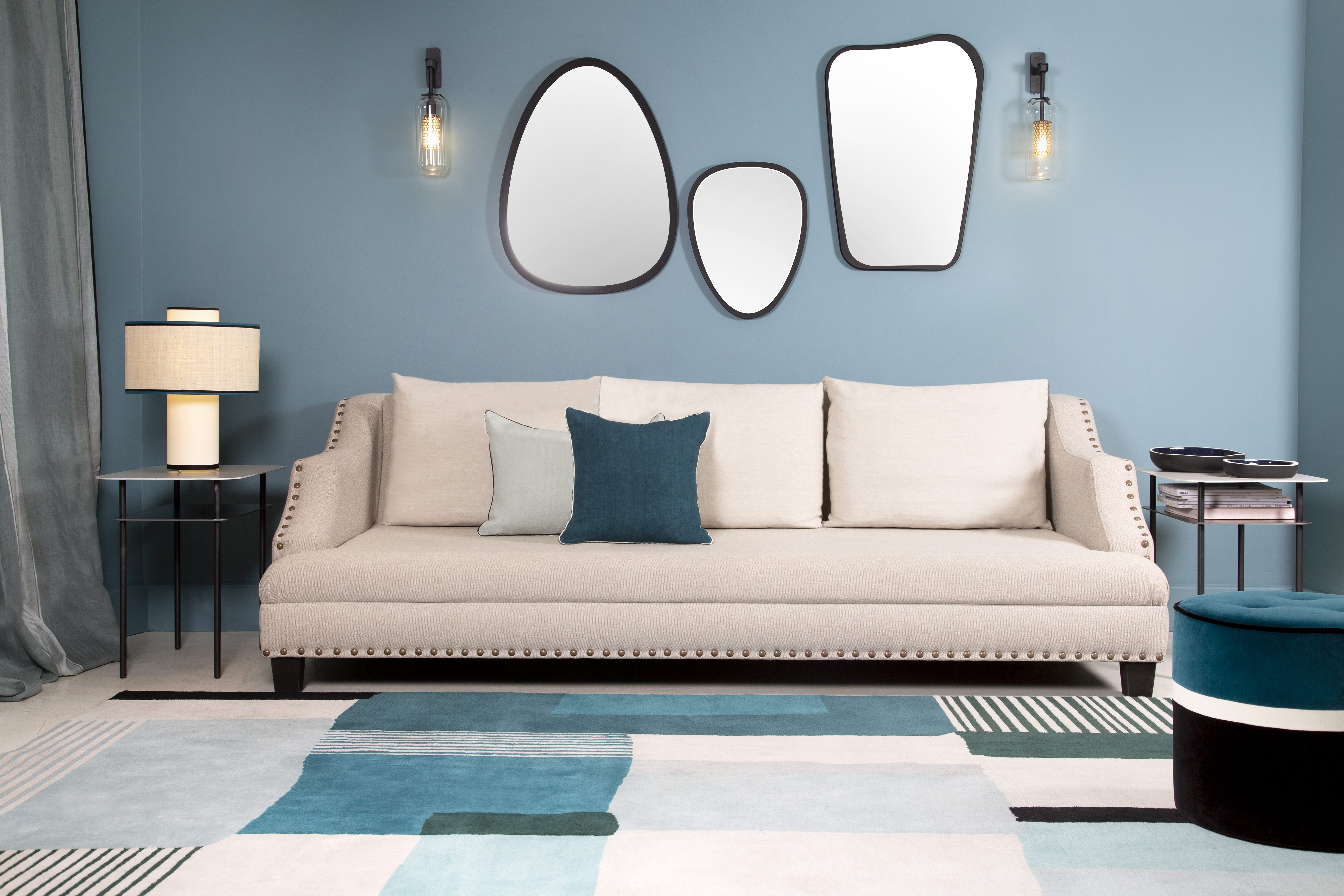 Whether they are large or small, modern or antique, inherited from a grandmother or ultra design, mirrors have multiple powers. If their primary function is to reflect, they are also highly decorative, whatever their shape or material...
The mirror, a major asset
The mirror is a decorative element with many virtues and one of the most important is, without question, the reflection it reflects. It is indeed particularly useful to visually enlarge a room and give depth to it. It allows to open and play with the perspectives and to see what is behind us. If it is facing a garden it will reflect a beautiful plant image and all the light that goes with it. Because the mirror also has the advantage of bringing a lot of light. Placed in front of a window, it recovers the light to transmit it in our interiors. The dream in short ... Finally the mirror is particularly appreciated for its aestheticism according to the shape or the style that it declines.
Shapes and materials, to each his own style
Round or square, large or small, rectangular or oval, the mirror has the advantage of taking all shapes and there is a plethora of them in different finishes. At Maison Sarah Lavoine, several models are offered and can be combined with each other, such as the Ovo mirror and its ovoid shape, which can be hung in one direction or the other, alone or with a companion; the Organique mirror, which is also available in three dimensions and in walnut or black oak finish. The Bubble mirror, which is reminiscent of witch's mirrors and sun mirrors, seduces with its soft round silhouette. Rectangular, the Riviera mirror also brings a real decorative and slightly retro touch, thanks to the natural or black lacquered rattan.
A mirror, yes, but where?
You can say that you can put a mirror in almost any room of the house because it decorates and brings volume and aestheticism everywhere it goes. However, there are some rooms where it is essential, such as in an entrance hall, a room that is often cramped and where we like to stop and look at ourselves before slamming the door in the morning. A standing mirror is therefore very appropriate. Above a chest of drawers, a rectangular mirror is just right, unless you prefer to play the accumulation with different models hung in staggered rows above your sofa or on the wall of the staircase: a good way to decorate and create points of light here and there. Finally, an XXL Ellipse mirror placed on the floor is also very aesthetic and becomes a real element of decoration in its own right.
No doubt, the mirror is a great ally!