The Creation
In the heart of Lombardy in Italy, the workshop that makes the Vadim collection has acquired a reputation as a "lighting designer" through the clothing approach he has given to the creation of his creations. It showcases the most elegant, noble materials, and provides a tailor-made and exclusive service to the requests of its customers, reminding us of the standards of haute couture. Expertise is the perfect solution for Maison Sarah Lavoine, in search of the highest quality standards, striving to bring together technology and design.
The Matter
The Vadim collection has a brass structure and cage protected by a glass globe. A generous bulb which contrasts with the delicacy of the steel rod.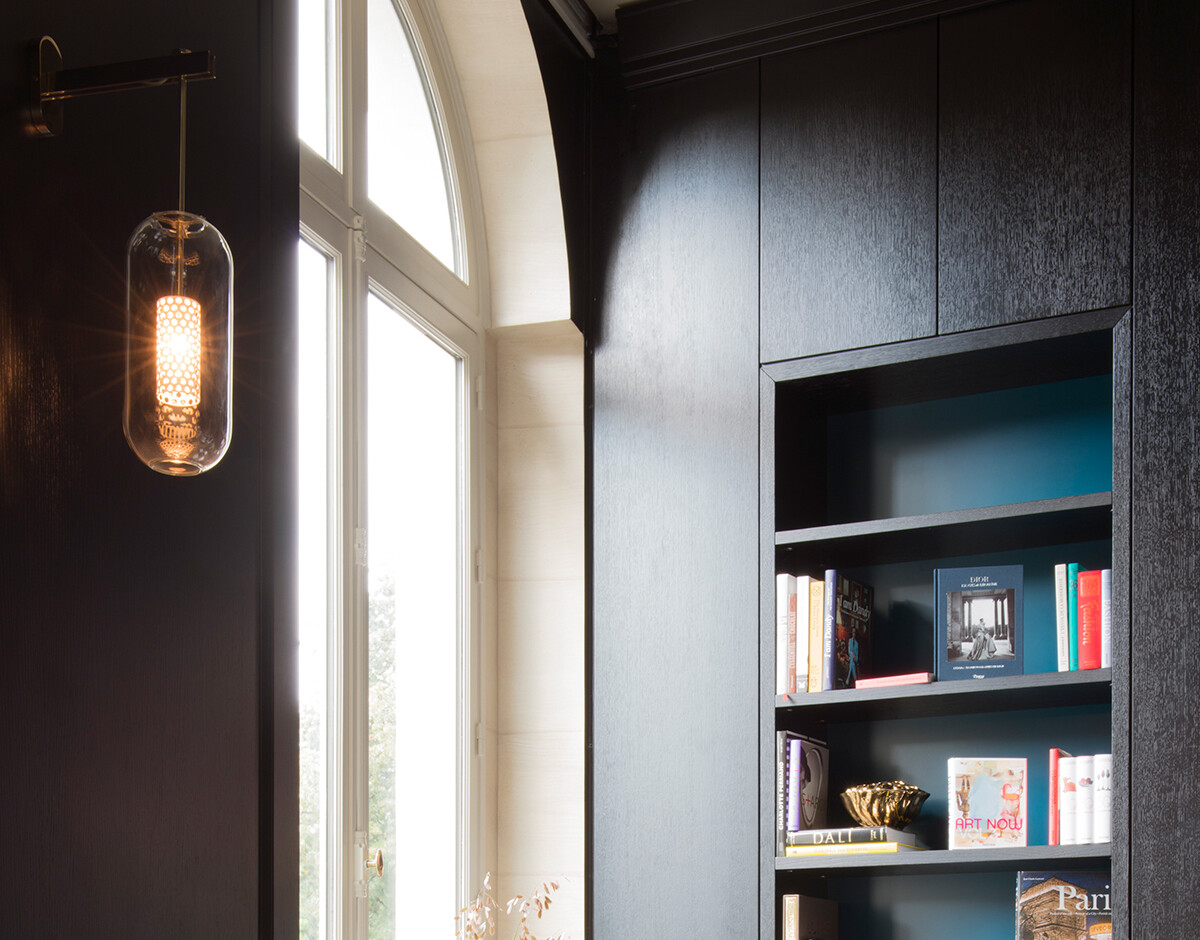 The Studio project
with Vadim wall lamp
Suspended in the air, the Vadim wall lamp knew how to easily find its place in this restaurant where the Studio had fun playing with transparencies, lights and reflections. Its perforated light cage diffuses a soft light and projects graphic reflections on the walls, which gives a warm atmosphere to this unique place, open on the Place de l'Arc de Triomphe.