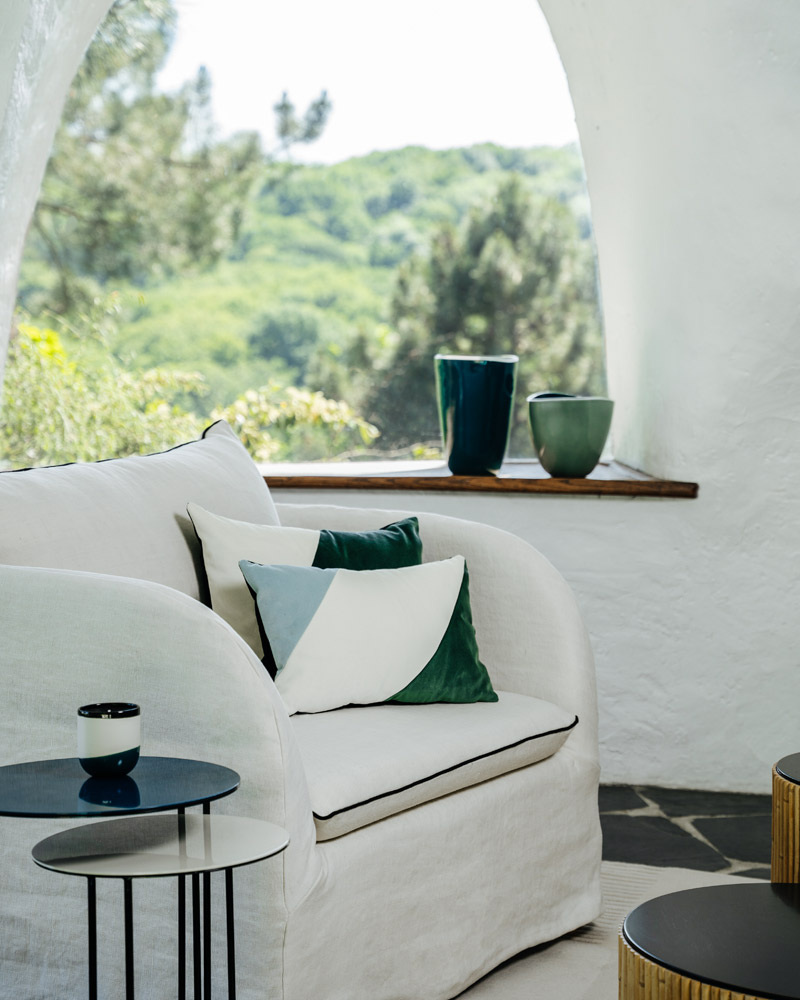 Joie de vivre and Elegance !
A wind of novelty blows on August. From cushions to rugs in natural materials that can be used indoors or outdoors, a Table Art range in warm, summery colors for a convivial lunch... Chic and casual elements that bring elegance and joie de vivre to your interior !

Our iconic furniture pieces are revisited and bring a marked personality to your interior. Timelessness, surprise and crossbreeding are the order of the day : our pieces respond to each other to bring life and joy to your home !
Discover
A colorful Art of the Table
Imagine, associate, superimpose... A colorful art of the table. The Sicilia collection is distinguished by its graphic style and unique manufacturing. Combined with Éclat glasses and Aurore table linens, your tables will unfold all their nuances.
Our Universe
Furniture, decoration, lighting, tableware, fashion…
Our different worlds meet in harmony, linked by the same know-how.
Reinvent your exteriors
Play on the accumulation of colors, patterns and volumes to awaken your exteriors! Combine a Vichy outdoor rug, Bosquet cushions or veta vera hanging lamps to create spaces where it is good to live and spend time. 
Back in Stock
You had discovered them, imagined them in your interiors, then waited for them... these pieces are back! They are just waiting to dress up your spaces !
Summer essentials
Put together your summer uniform!Shorts, shirt, glasses, sandals.At the beach... and with style! 
Let's keep in touch !
Subscribe to our newsletter and receive our weekly tips, favourites and latest news.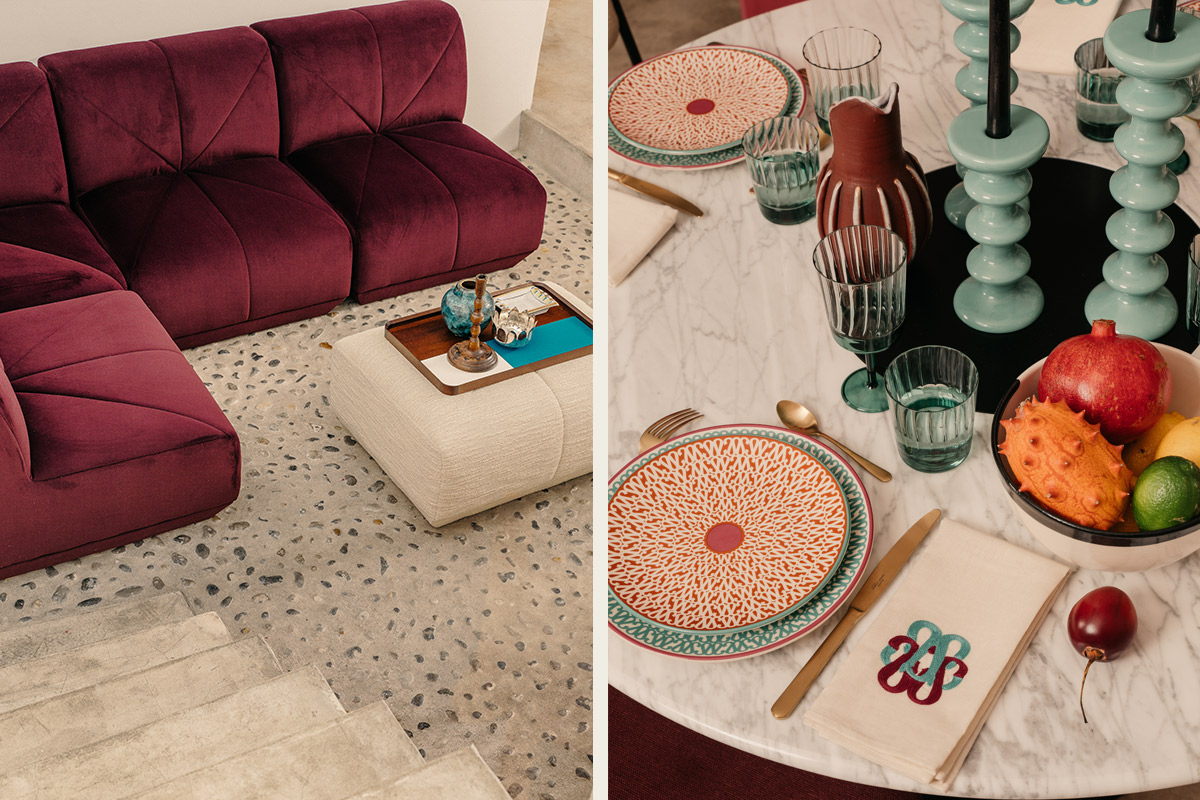 The Shops
Each shop is unique. A space thought like home from the living room to the dressing room! Warm, friendly and atypical in the treatment of the volumes, the relationship with light, the exceptional character of the building, the places signed Maison Sarah Lavoine offers a new colour scheme.
Interior Architecture Studio
The Interior Design Studio was founded in 2002 by Sarah Poniatowski with the desire to create timeless and lively spaces. The Company's style is recognised through the play of colour combinations, a blend of pieces, materials sublimated by the traditional know-how of its craftsmen and contemporary shapes. The taste for detail makes the difference and confers a natural elegance.
Professional Service
Today, Maison Sarah Lavoine creates its Contract division and serves professionals from all sectors (architects, decorators, offices, real estate promotions, hotels, restaurants and events) from the catalog offer to the personalization of projects. This division works transversally with all of the company's teams, which allows for real project monitoring and a better understanding of the needs of companies.
Created by Sarah Poniatowski, the Maison Sarah Lavoine brand offers Art de vivre collections, combining Design, Decoration and Fashion.
Through its online store and its 10 decoration boutiques, the Maison launches with each new season, furniture and ready-to-wear collections, elegant, mixed and timeless.
At the origin of the adventure, the interior architecture studio imagines and designs spaces emblematic of the Maison's style, such as the Hotel Saint Roch or the Seine 62 project created for the Luxury division of L'Oréal Paris.
Our signature, "being happy is an art of living", is found in every object designed by our House.
Wool rugs, velvet pouf, sofa or mirror, each room has been designed to create warm and contemporary atmospheres.
The work of light, the dialogue of materials and the singular expression of color, which can be found in particular through the Sarah Blue paint, bring interiors to life and signify the unique style of La Maison .