Colorful and warm summer tables
---
Published on Wednesday, May 29, 2019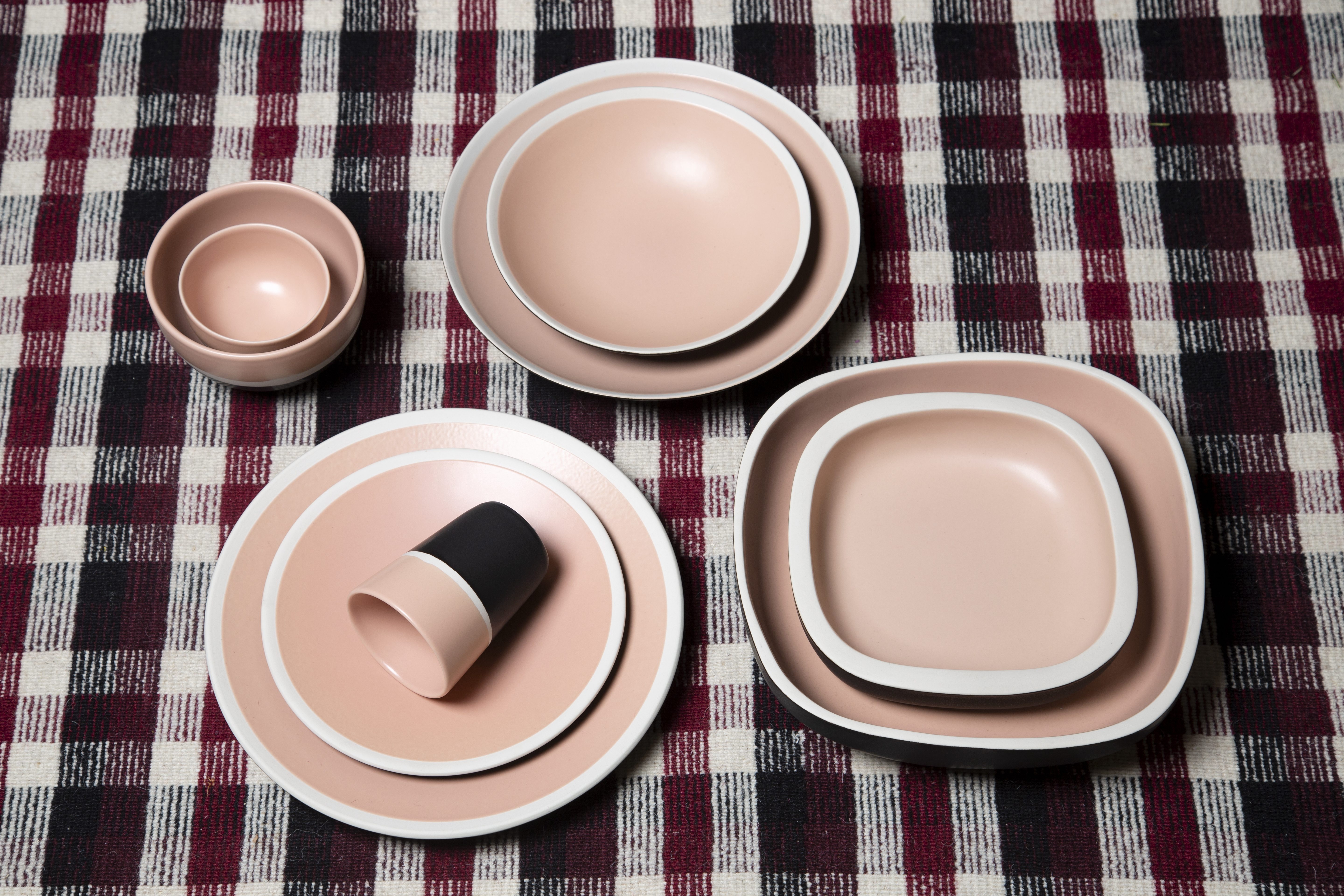 Summer is coming and, with him, the prospect and the happiness of being in family, or between friends, around large tables, in the shade or under the stars. We then take pleasure in polishing our tables, hoist the colors, whether with the dishes, the linen or the decoration.
In order to create a warm atmosphere and a table, we lay the foundations with a nice table cloth with or without table mats. Among the latest novelties of the House, Davina tablecloths in cotton woven delicate dots creating fine stripes of colors, are married with all types of dishes and, in particular, the Sicilia collection in similar colors as Sarah blue, black radish or jasmine.
In addition, or simply on a plain tablecloth, beautiful touches of color can be made with our Yum Yum placemats. In textured cotton, they are edged with a delicate black braid and reversible, the back being blue Sarah. What to play and create inspiring compositions full of life.
Delicate and timeless dishes with Sicilia
Plates or bowls, bowls and salad bowls, goblets, mugs or pitcher, it takes a bit of all that to compose a harmonious universe and receive its guests in due form.
Emblematic and dear to our designer, the Sicilia collection combines elegance with know-how. Elegance of the shape and finesse of each piece, but also the color that creates, thanks to the seven colors available, a multicolored table or, on the contrary, monochrome.
Entirely worked by hand, our dishes also tell the story of the collaboration between Maison Sarah Lavoine and Jars, a French company of living heritage. In sandstone, the strongest and most natural ceramic available, the Sicilia collection, made with love by experienced ceramists, is the perfect combination of modernity and tradition. It crosses the time without taking a wrinkle at the level of its timeless line as the exceptional quality of its manufacture.
A colorful decoration with our braided accessories.
Once the table is set, we add the final touch. The one that will bring even more conviviality and harmonize the whole. Summer, our baskets raffia, available in several sizes, designs and colors, can easily be topped with bread or fruit. Handcrafted in a women's cooperative in Uganda and crafted with ancestral know-how, they bring a nice touch of nature and simplicity. They complement each other perfectly with our Farniente decorative candles, wrapped with raffia woven by hand by a women's association in Morocco.

Posed here and there on the table, large or small, Blue Sarah, yellow, peacock blue or pink Broome street, they bring with their sparkling colors and their warm light an atmosphere conducive to long summer evenings.