Design Marble
Marble & Rattan combination
---
Published on Tuesday, May 12, 2020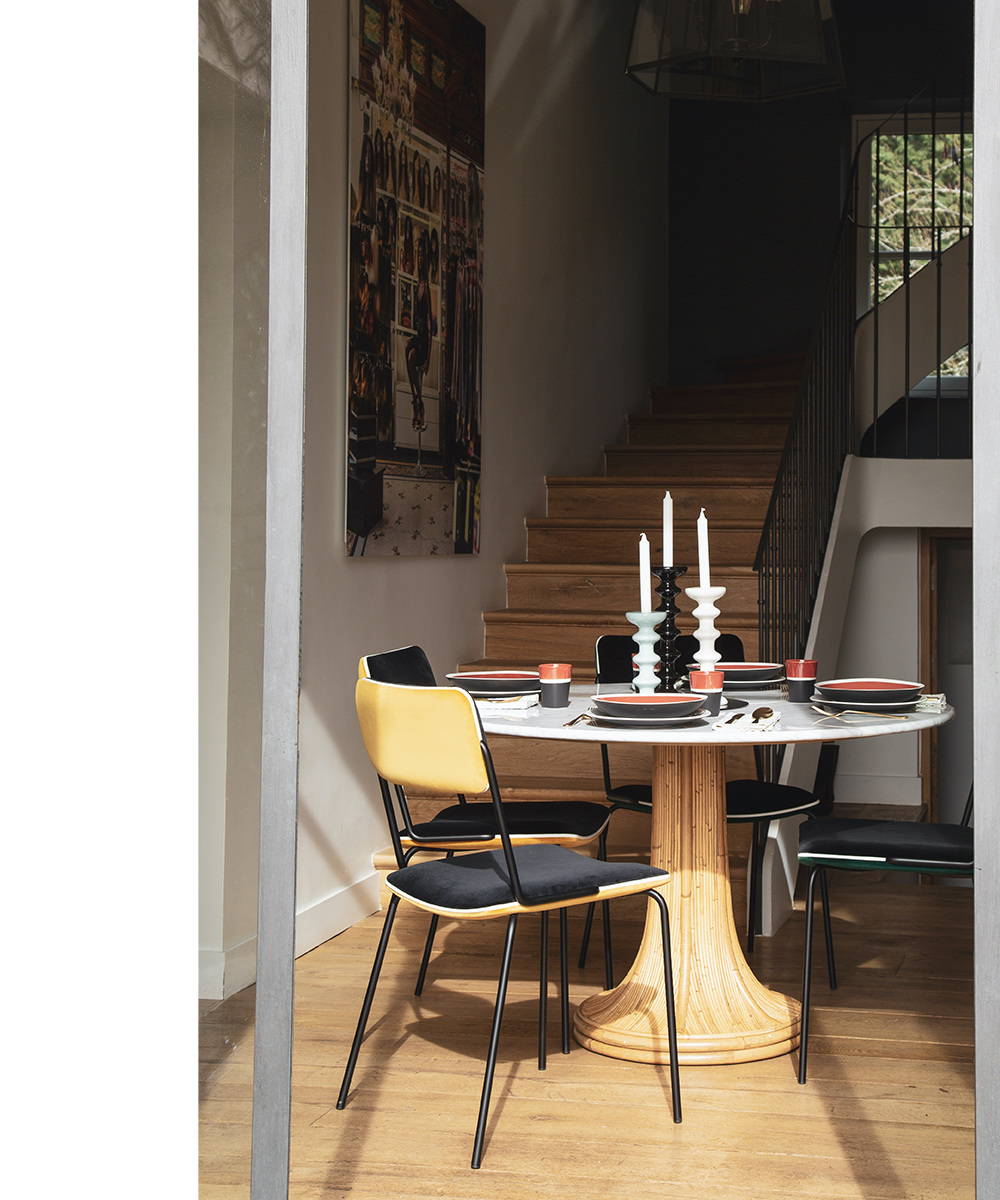 A sure value, marble reassures by its solidity and timelessness. Like the expression that characterizes it, marble remains itself and goes through the ages without moving.
For this new collection of Riviera tables, marble is combined with rattan. A daring alliance of these two natural materials, giving rise to unique, sunny and warm design pieces.
Marble of Character
Coming from quarries in Italy, our white Carrara marble slabs are carefully selected by our designers. A material of character, marble confers elegance and nobility to the pieces of furniture it adorns. On the dining room table, its cylindrical shape gives relief to the top for an exclusive look.
The combination of marble and rattan also works on the coffee table, which becomes a flagship and timeless piece in itself.
Organic Rattan
Worked in Spain by renowned craftsmen, in a workshop with exceptional know-how, our rattan has warm and changing tones according to the slats which are each carefully nailed by hand. A technical feat that adorns several of our iconic pieces. Authentic as a decorative art, the work of this material gives each creation its unique character.
A source of inspiration for our collections, rattan, flexible and elegant, sublimates the curves of our Organic,Ovo or Bullle mirrors. The vintage charm of this natural material gives a retro touch to these iconic pieces.
On the sideboardor the Rivieraconsole, the association of black highlights the work of rattan and sublimates each space with elegance and character.