Lala Cuisine
---
Published on Monday, June 26, 2017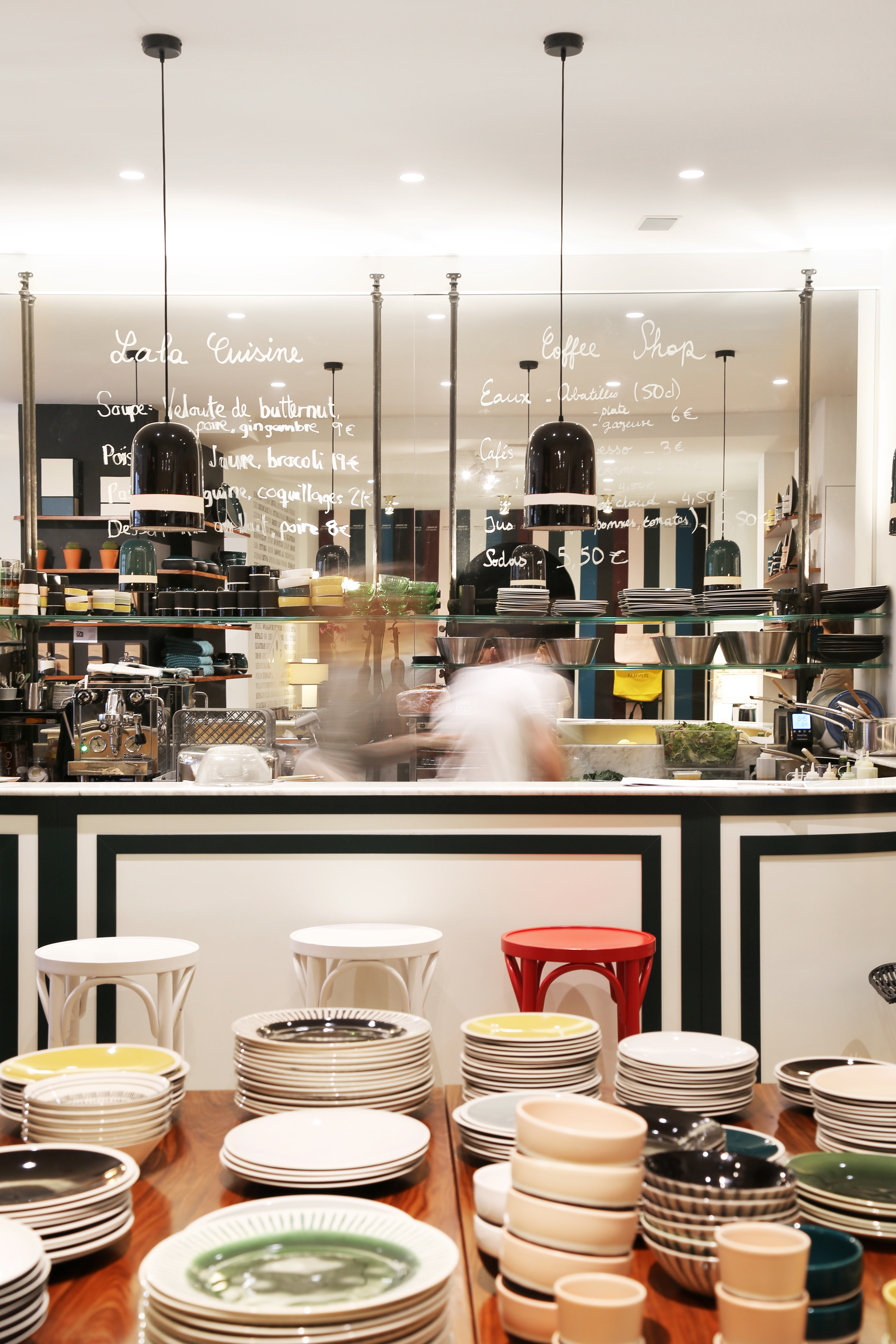 La La Cuisine opens its doors Places de Petits Pères
Maison Sarah Lavoine continues to share her vision of the art of living with the opening of her restaurant La La Cuisine !
Now, we can have a break lunch in the ground floor of the concept store thought as a house by the designer.
Maison Sarah Lavoine has thought of David Lanher to create the menu of La La Cuisine. Their union, founded on common values, the conviviality, and the taste of the quality products will stimulate your tastes !

Winner of the Fooding Award in 2015 and creator of Parisian address such as Racine des Près or Caffé Stern, David Lanher created a tailor-made lunch with chef Quentin Domange. The cook, has great experiences as Market de Jean-Geoges Vongerichten in London or at the Clarence.
La La Cuisine favors fresh and seasonal products for a "home-made" lunch.
The colors, the warm ambiance of Sarah Lavoine, the search and the work of the best products by David Lanher and the place of Petits Pères at the back ... La La Cuisine is the new chic canteen, soft and colorful in an unique place in Paris !