Maison Sarah Lavoine dreams of New-York in colors ...
---
Published on Thursday, October 11, 2018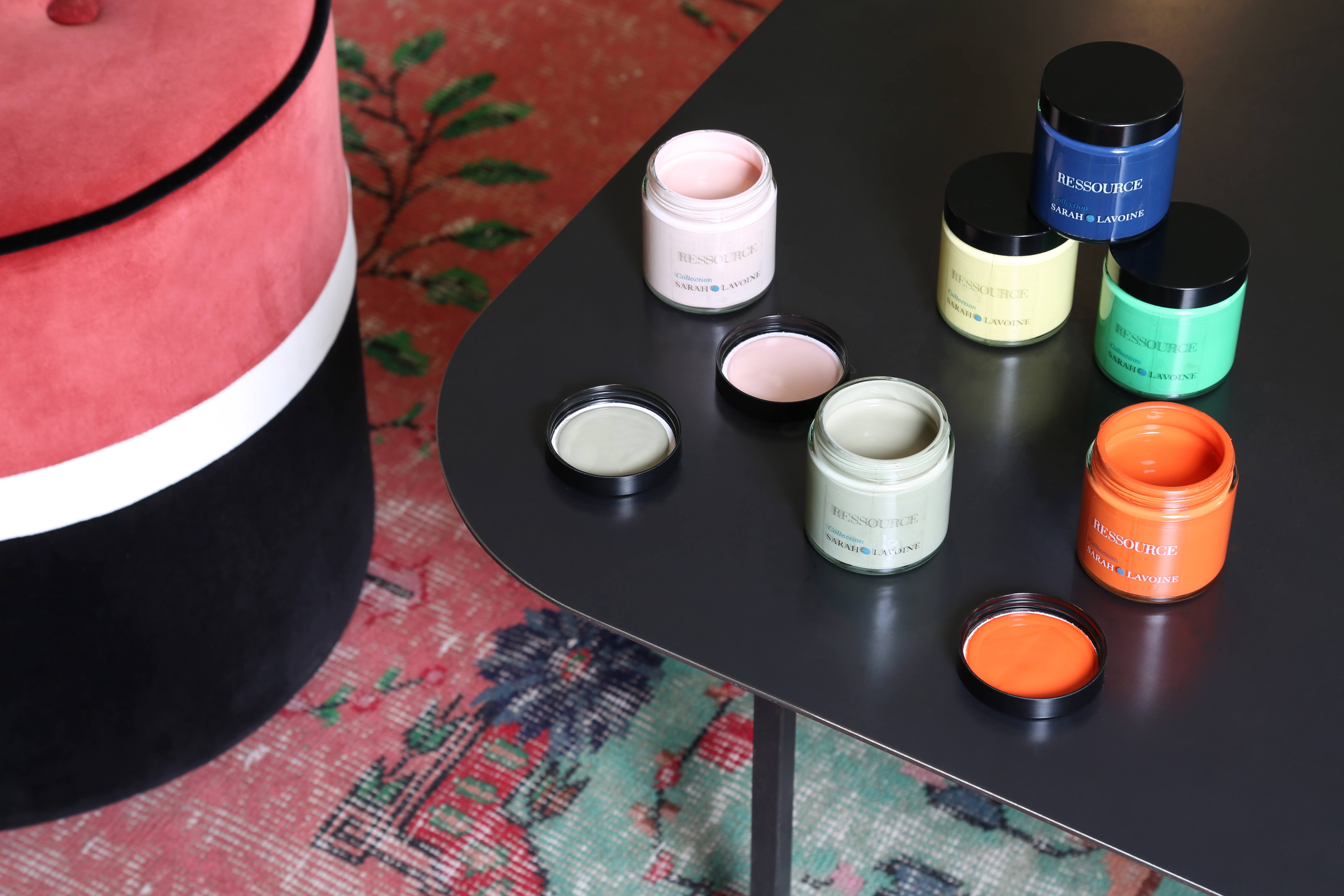 Maison Sarah Lavoine and Ressource launch 6 new colors inspired by the designer's travels to New York.
MaisonSarah Lavoine and Ressource
Ressource, the French sustainable painting manufacturer - labeled with the high recognition of ''Entreprise du Patrimoine Vivant'' in France - and Maison Sarah Lavoine, the icon of Parisian lifestyle, continue their partnership with the addition of 6 new colors to the existing palette of 36 colors they created together 2 years ago. This first common project has been largely acclaimed as one of a kind, especially with the hit color called after the design, the famous ''Bleu Sarah''. A signature hue that the designer has used in many interior design projects, a deep blue that varies from peacock to a profound depending on the how the wall is lit.
New York, the land of Inspiration
The connexion between the two brands has been strong enough for them to open a showroom together in the D&D Building in NYC in May 2018. There professionals can browse through Ressource infinite collections of painting and wallcoverings, and discover the furniture and lighting collections of the Parisian designer. Couches, consoles, sconces and fixtures, rugs and poufs, all assembled together to create a warm and laid back atmosphere, that relates to Maison Sarah Lavoine's motto : « being happy is a lifestyle ».
To create the New York shades for Resssource, as a result of a successful partnership the designer was inspired by her stays in the city that never sleeps, its buoyant atmosphere, its energy, and its unique architecture and light.
Red Hook, a red that is reminiscent of the 50s and the rise of new brick industrial neighborhoods and their warehouses, brings a vintage spirit to interiors.
Williamsburg, a deep khaki that transports us into the artistic world of Brooklyn, where bohemian art and spirit are ubiquitous.
Coney Island, an intense yellow that suggests a childhood spent under the neon lights of an theme park or on the hot sand of the holidays by the sea.
Broadway, a deep blue that takes us into the secrets of a New York night where the unexpected is always possible.
Broome Street, a pale pink that gently drives us through the streets of Greenwich Village to Little Italy.
Huddlestone, an intense green that takes its name from the famous Green Arch in Central Park, where the city draws its oxygen.
This collection represents New York in all its neighborhoods. It also artfully shows how legit a master Maison Sarah Lavoine is when it comes to laying with light, colors and emotions.