MSL x Cycles Cavale
---
Published on Wednesday, May 26, 2021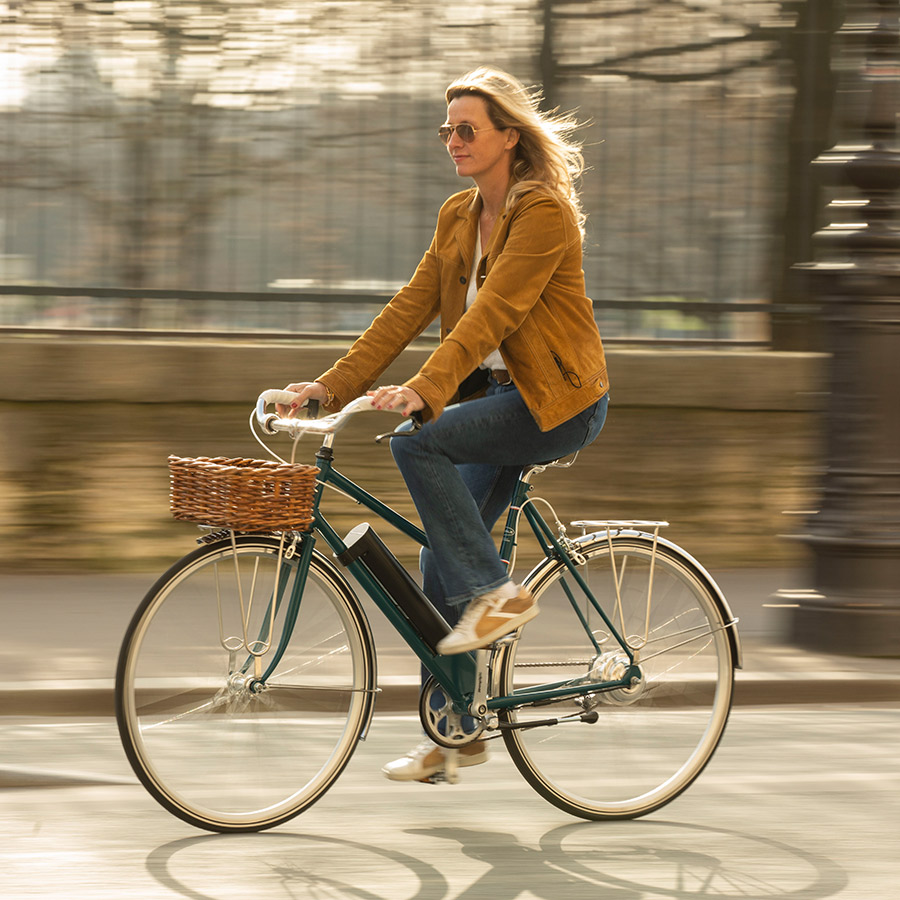 This time, Maison Sarah Lavoine has teamed up with Cycles Cavale, a young French brand of light electric bikes, to offer you an electric bike to enjoy the upcoming summer.
Sarah Poniatowski and the founders of Cycles Cavale have imagined together a bike that combines quality, simplicity, durability and style: French handmade, precision, rigorous selection of parts and eco-responsible commitment.
It features the House's codes: Sarah blue frame, white handlebars and black battery. This resolutely chic and timeless bike will suit city dwellers who will ride with elegance in the streets of the city.
"Being happy is an art of living and riding a bike makes me happy! Cycling allows us to awaken our senses, to change our view of the city, to reconnect with the world around us. Cycling is about transforming the most familiar scenery into sources of inspiration and wonder." Sarah Poniatowski
Limited edition from 3950€
Come and discover our bike in exclusivity in our store in Passy from Thursday May 27th to Saturday May 29th - online reservation here
Photos ©DimitriCoste