MSL x ERES
---
Published on Wednesday, May 26, 2021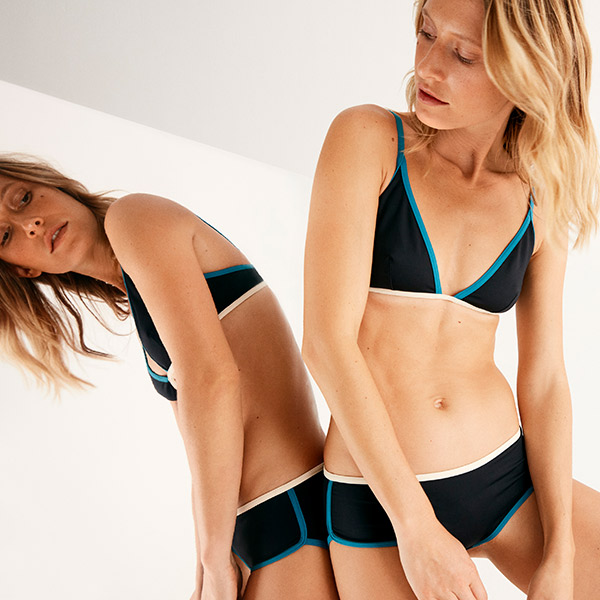 French know-how, color work, casual elegance... These are the common values that unite ERES and Maison Sarah Lavoine.
From this unique bond is born the collaboration between Marie-Paule Minchelli, director of the ERES studio and collections, and Sarah Poniatowski, designer and founder of Maison Sarah Lavoine.
It's no surprise that we find blue, a deep and lively hue that calls for travel and escape, on all the models in this collection, whose universe celebrates the expression of emblematic lines, subtle details and unique colors.
An eco-responsible line, where sustainability takes precedence, is part of a CSR approach and is made from ERES' archive fabrics. The two designers are unanimous: "We wanted to create truly beautiful pieces, embodying the core values of our two Houses.
The collection includes seven pieces made in France : two one-piece swimsuits, two-piece sets and a light beachwear dress.
The collection is available in a selection of exclusive retail outlets and on our websites www.eresparis.com and www.maisonsarahlavoine.com