The incorrigible Parisian
---
Published on Friday, March 31, 2017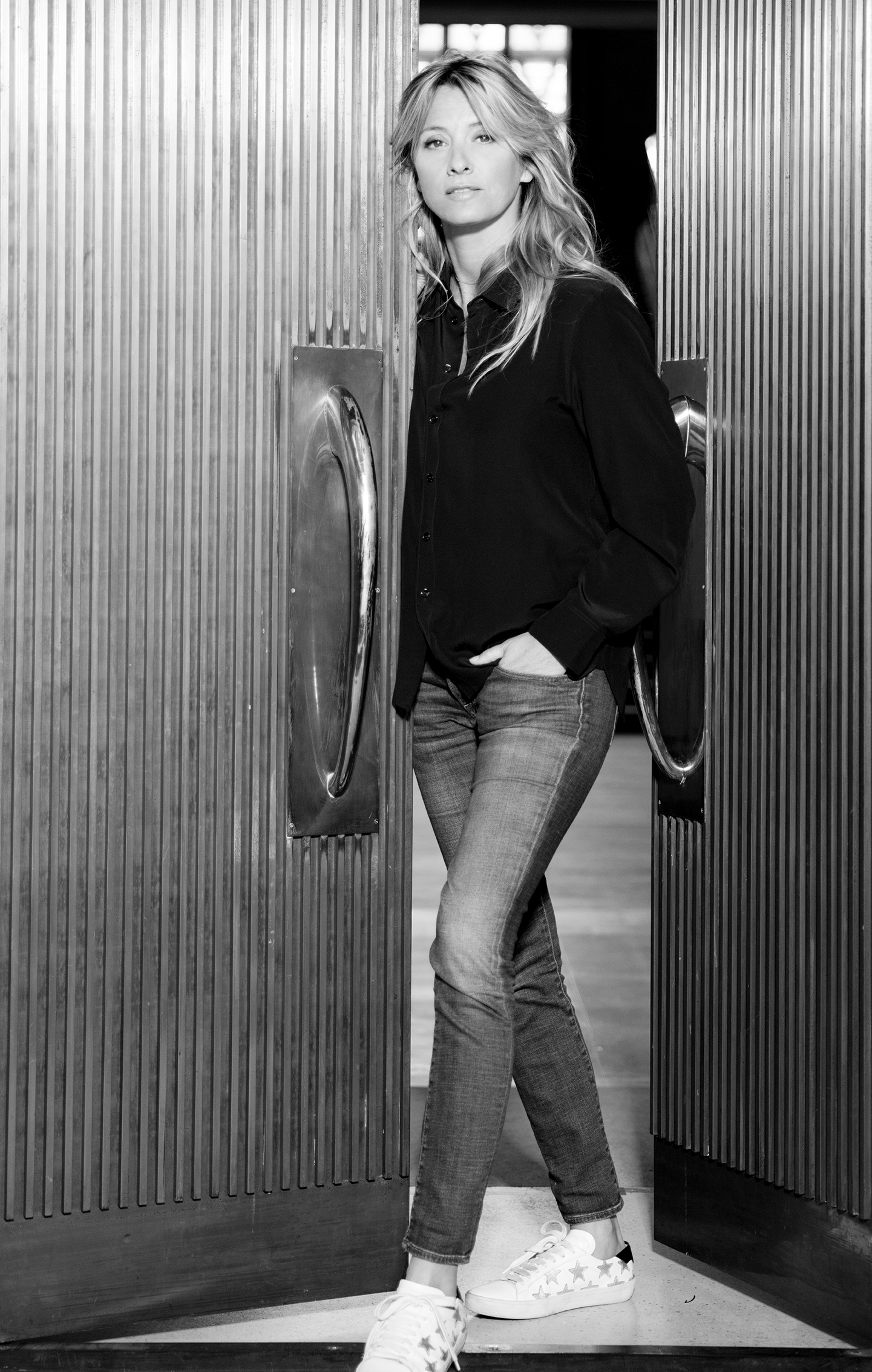 Sarah Lavoine Interview by Algred Escot - IDEAT
Addicted to color and warm basics, the designer feeds on travels and meeting with other designers, such as Jean-Marie Massaud or the stylist Morgane Sézalory, founder of the ready-to-wear brand Sézane.
One color ?
My blue, which is a bit my trademark. He shots green and marries wonderfully with black and white. I do not get enough.
One pattern ?
Scratches, which allow to "sculpt" the space. The graphic motif.
One piece ?
A lava stone coffee table that I designed especially for my new shop, with ethnic motifs that appear on it, tone on tone.
One designer ?
Jean-Marie Massaud. A beautiful person who draws furniture with soft and welcoming lines. I feel as good in his company as on his armchairs.
One city ?
Tokyo, a city where I found a balance between tradition and modernity. You just need to leave the main thoroughfares, such as Omotesando, famous for its Western luxury boutiques, signed by starchitects, to escape globalization. It is very exotic.
One artist ?
Delphine Cauly, also known as Summer 1981, for her sexy and nostalgic illustrations. She drew the cover of my book, Chez Moi a "guide of survival" which is addressed to the Parisian.
One mode brand ?
Sézane, for its good, chic and timeless basics. We have just signed a collection of shoes, ankle boots and high-heeled babies, to wear both day and evening.
One hotel ?
Esiweni, a luxurious ecolodge run by French people in South Africa. A place lost in nature, which allows to reconnect with wildlife, to meet animals ... The ideal place to recharge your batteries far from Paris.
One flower shop ?
Bergamot, with whom I created a bouquet for sale on the Internet. They will soon realize a peony bar for me.
One restaurant ?
Bamboo, the new Thai of the Path, decorated by Clemence and Clement. They managed to create a warm atmosphere in large volumes. It's rare.