The Material
Worked in Spain, in a workshop with exceptional know-how, by renowned craftsmen, our rattan features warm and changing tones according to the slats which are each carefully nailed by hand. A technical feat that adorns several of our iconic pieces, such as the Riviera mirror or the Riviera table, whose majestic base supports a marble top. Authentic like a decorative art, the work of rattan gives each creation its unique character.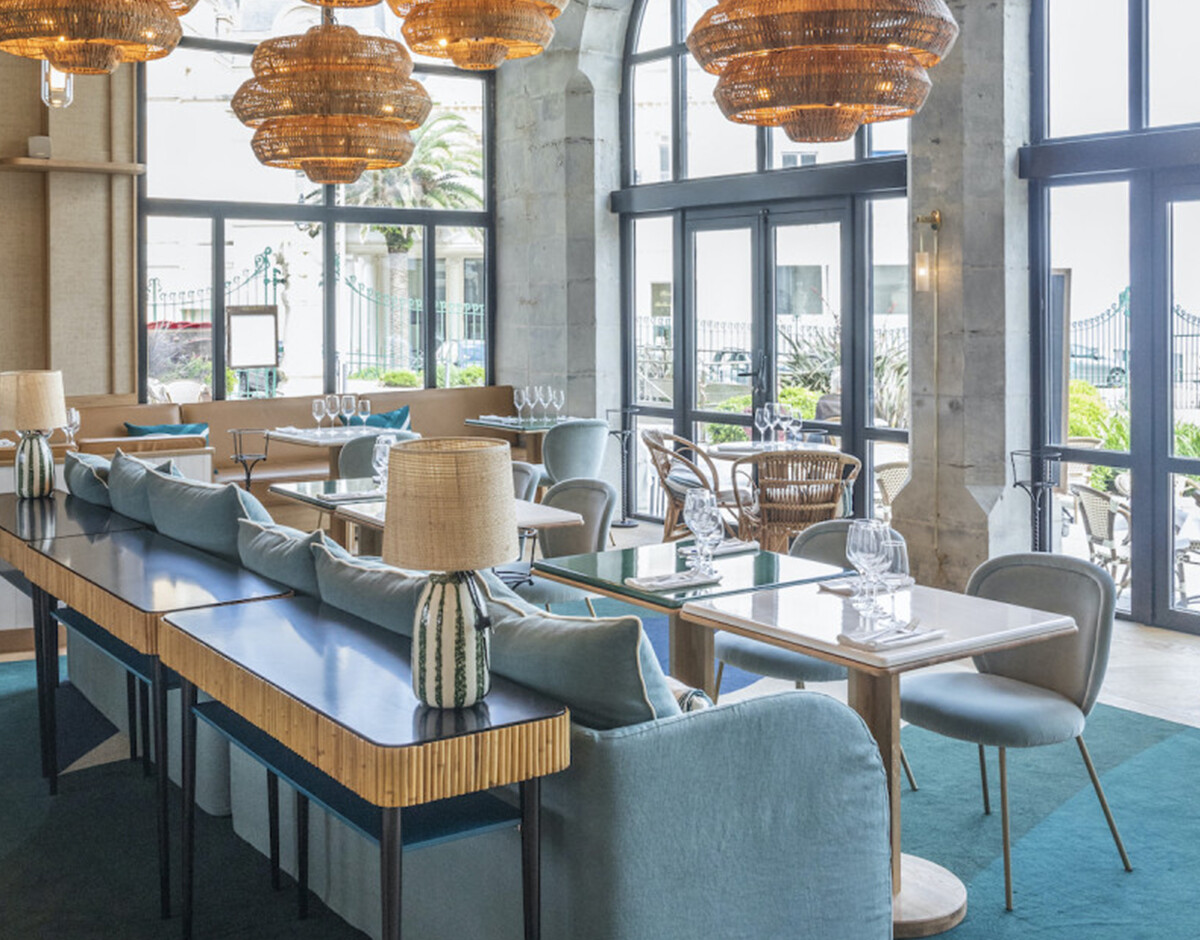 The Studio project
with Riviera console table
With its subtle mix of rattan and summer colors and drawing its inspiration from the shores of the Mediterranean, it is quite natural that the Riviera console has found its place in this coffee where a vacation atmosphere prevails. Elegant and functional at the same time, with its drawer hidden in the half rattan outline. The different "seaside" blues cover the Riviera sofas, the Iris cushions or the Riviera console, when the ceilings house the iconic Bleu Sarah.