The Creation
This seating specialist resolutely turns to innovation, trends, quality and service. This House has become one of the jewels of the French and European sofa industry. Ecology and preservation of the environment also remains a priority, through the recycling of their waste and the transformation of their processes. French workshops whose manufacturing technique provides comfort and support for extraordinary seating. Make each model a unique piece, choosing the color of the fabric but also that of the piping, iconic touch of the company, which borders in a contrasting tone.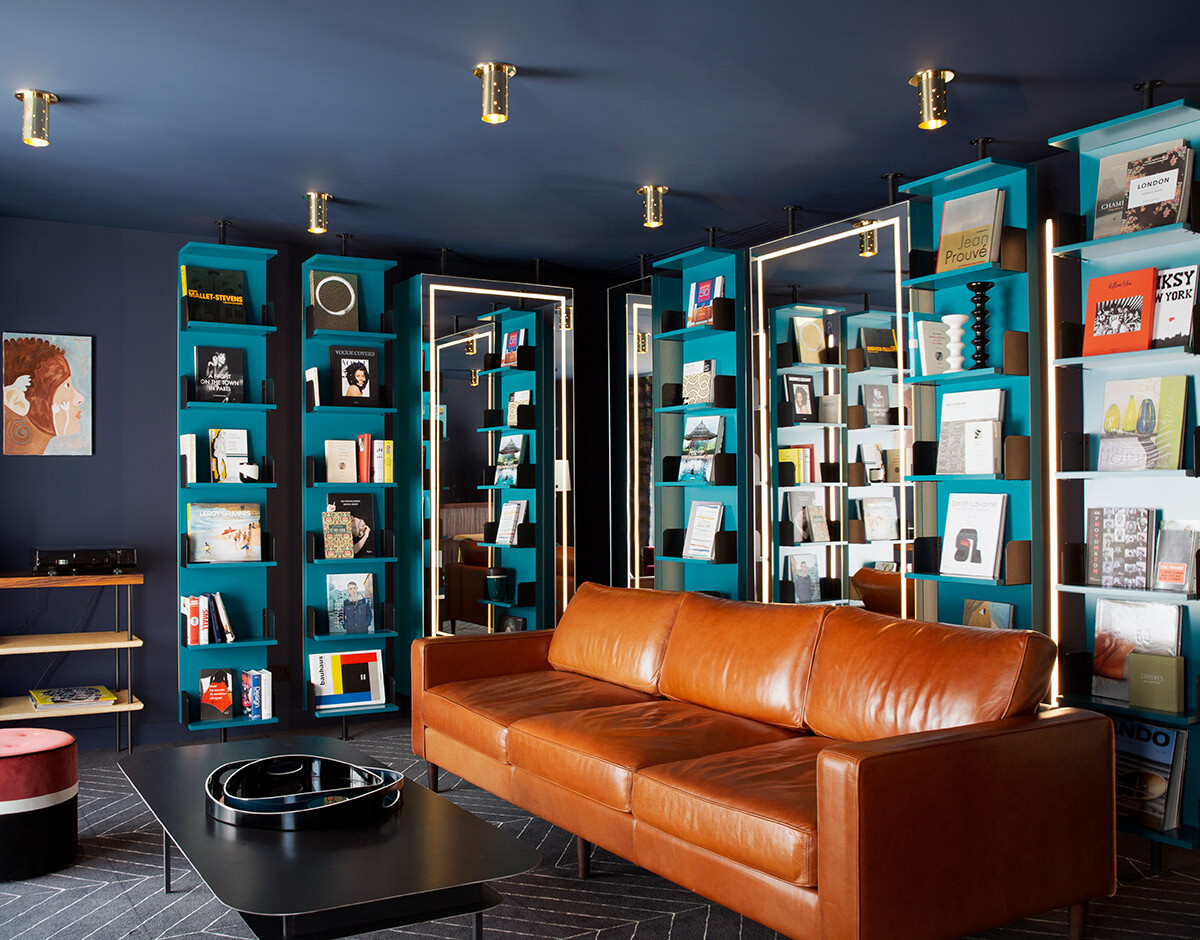 The Studio project
with Noa sofa leather
The Noa sofa is the real centrepiece of this space dedicated to welcoming Facebook guests. It plays the role of a reception sofa thanks to its unmistakable design. With its strong character and 100% leather upholstery, it gives this living room a mysterious atmosphere and a muffled ambience straight out of England in the 1920s.