The Creation
Maison Jars, specialist in glazed stoneware ceramics, articulates its refined and poetic universe around a concept: the desire to marry the beautiful and the useful, while endeavoring to meet everyday expectations from materials ecological. It's a collaboration that fits perfectly with the philosophy of Maison Sarah Lavoine. A sensitive look and a requirement that have been rewarded by obtaining the EPV label.
The Material
When it goes in the oven, in so-called "Grand Feu" cooking at 1280 °, the piece of raw stoneware reaches its final shape and the world of color. Sandstone is often considered more noble than simple terracotta, or porcelain. In the early morning, every time the oven comes out, the magic happens. Each of the pieces is unique: "neither quite the same, nor quite another".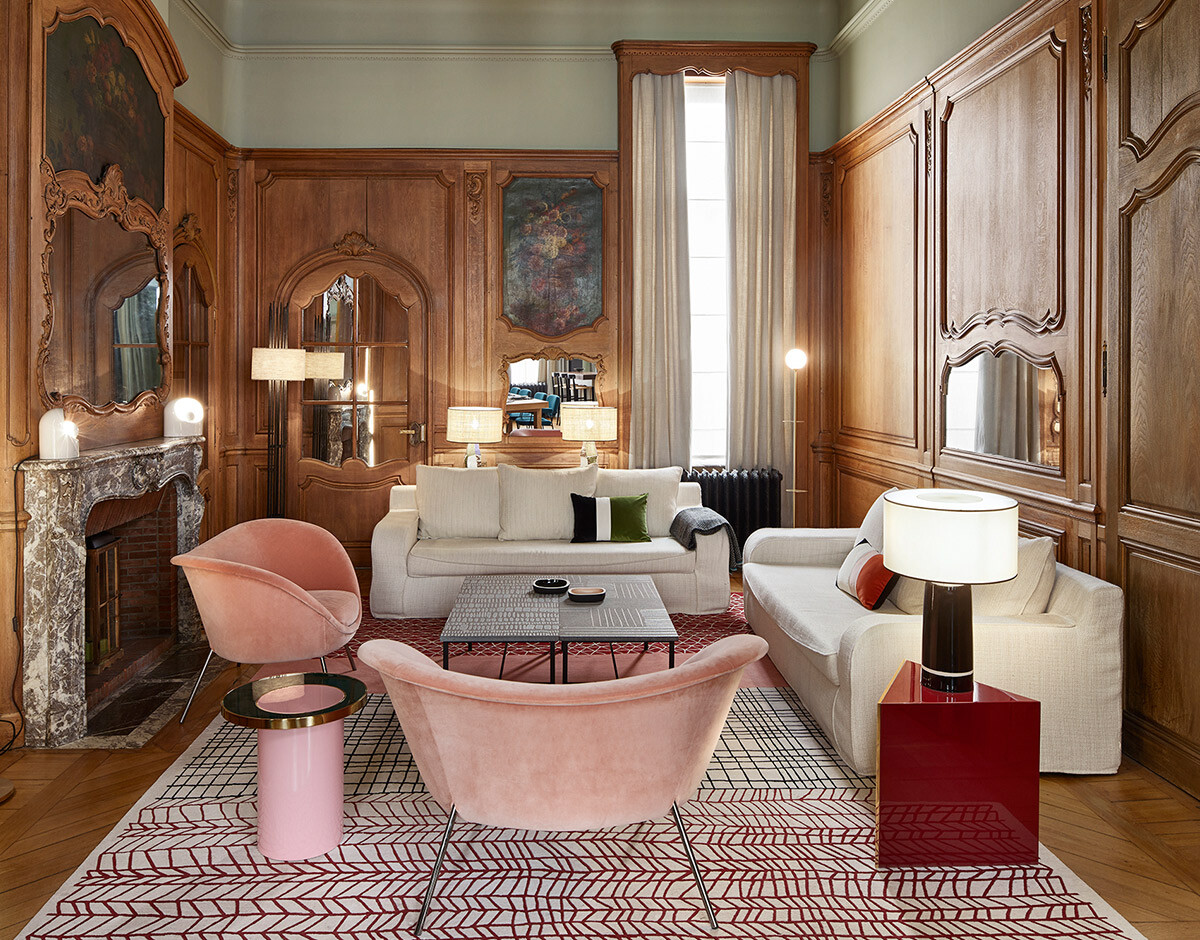 The Studio project
with Sicilia table lamp
The Sicilia lamp, both pure and modern, contrasts perfectly with the woodwork, the mouldings and the marble fireplace in the living room of this charming old town house. The meeting of classic and modern tends to create a certain harmony and makes this room warm.